I Ydre Hjerte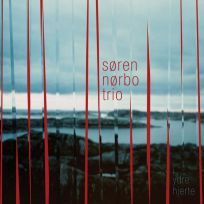 Cover: Kajsa Gullberg
Bergeries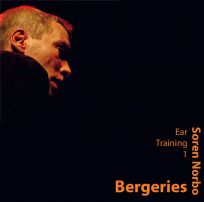 Cover photo: Karolina Zapolska
Debates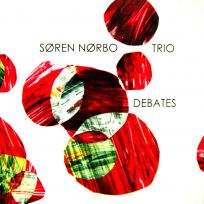 Cover: Kajsa Gullberg
Tu-whoo - To You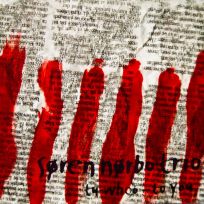 Cover: Kajsa Gullberg
Tracks
1. På den anden side
2. Tankens stærke strøm
3. Når sol går ned
4. De syv kanoner
5. Himmelstigen
6. Kronet med en laurbær
7. Lysning, oh lysning
8. Den blå kanal
9. Grav dybt
The CD
Søren Nørbo, who played and recorded with such great musicians as Lee Konitz, Django Bates and Joakim Milder, now presents his fourth Søren Nørbo Trio release i ydre hjerte, introducing two giants in Danish jazz today; Nils Davidsen on double bass and Kresten Osgood on drums.
Read the Press Release and Title translations from Danish to English here or download them below the cover in the left hand side.
Tracks
SØREN NØRBO; PIANO
NILS DAVIDSEN; DOUBLE BASS
KRESTEN OSGOOD; DRUMS
All songs composed by Søren Nørbo

1. The E (02:52)
2. Eels May Appear (03:04)
3. Mithrosphere (take 1) (03:36)
4. Min lille måne (04:11)
5. Recollected Memories (04:27)
6. The Old Factory (04:17)
7. Hens Circles Around (03:50)
8. Bergeries (04:13)
9. Mithrosphere (take 2) (03:16)
Total (33:49)
Description

Recorded January 12th, 2011 at The Concert Hall, Rhythmic Music Conservatory, Copenhagen, Denmark.
Engineered by Jacob Christofer Andersson.
Mixed and mastered by John Fomsgaard.
For download only.
STORY: This music is recorded as a part of a teaching program; SOREN NORBO - EAR TRAINING 1 – 15.

Bergeries is placed as EAR TRAINING 1. The reason for this is, that I think the user of this ear training material, should have a chance to hear how I express myself as a composer, musician and improviser - with my favorite band.
Tracks
1. Saxo Meets Jessica
2. Dedikeret
3. De baglæns fornemmelser
4. Tu-whoo - to you
5. Syv
Review
"This splashy, exultant piano trio from Denmark are characterised by quick wits and keen ears. As in free jazz, there's no gap between thought and response, but the mood is less driven by angst than irrepressible, bubbling high spirits.
The star turn, however, is Django Bates, who plays french horn with astonishing agility, and consistently pushes the music beyond the bounds of respectability. It's seriously funny and funnily serious by turn" Alan Brownlee, Manchester Evening News
Tracks
1. tu-whoo - to you
2. it could happen to you
3. wi, vam, tricolli
4. va-vahr-dé
5. urum clanka
6. dis is da drum
7. æterish psolm (n.l)
8. 1504
9. du-i-di-ba-da bi-di
10. kom hid, kid!
Review
...their interplay is closely and dependently linked as listeners as much as players. Whether presenting each other open doors for various tempo changes, harmonic expansions, or modal explorations of themes, a continuous sense of dissection and evolution is maintained from one tune to the next. Laurence Donahue-Green in AllAboutJazz New York April 2004